You're in the driver's seat. Where will you go?
Everyone has a different view of what "success" looks like. We encourage you to bring your personal talents and passions to work, and combine them with Cyclofoss opportunities to create an amazing career.
Cyclofoss is growing, and our growth creates a career path for those interested in a career with us. We recognize that our continued success as a company depends largely on the collective strengths of our employees. We seek certain qualities in those who join us: drive, curiosity and the desire to chart their own course while helping others find theirs. You should also demonstrate outstanding intelligence, ample common sense, and well developed social competency. You will need to be a smart and well rounded individual who possesses the drive and commitment to achieve lasting results as well as possess unwavering personal integrity.
We are always on the look-out for amazing players
Why work when you can play?
We're looking for ambitious, razor-sharp self-starters who take play seriously because to them work is play and they love the game and play it passionately. We embrace those who see things differently, aren't afraid to experiment, and who have a healthy disregard for constraints.
The rewards at Cyclofoss are excellent and if you are interested in joining our team at Trainee, mid-level, or experienced professional, please send a copy of your CV, along with a cover letter stating why you want to join Cyclofoss Technologies Limited, to:
career@cyclofoss.com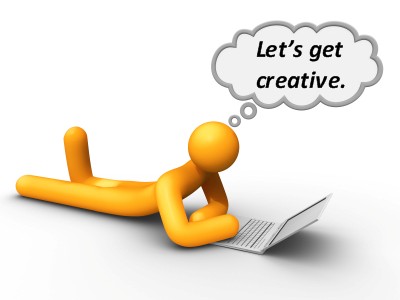 At the heart of everything we do, are our company values. These are the values that guide our business: Our Product development, our service delivery, and our brand. We stand by them being the set of behaviours that we expect all our people to embrace to further our ambitions for our business, our people and our communities. As our company continues to evolve and grow, these five values remain constant:
PEOPLE: We treat one another with respect and take pride in the significant contributions that come from the diversity of individuals and ideas. Our continued success requires us to work as a teams than as individuals. So we do not compete against each other. Instead, we share a structured problem-solving approach, where all opinions and options are considered, researched, and analyzed carefully before recommendations are made.
QUALITY: Our products and services are best among our competitors. We deliver excellence, strive for continuous improvement and respond vigorously to change. Each of us is responsible for the quality of whatever we do.
CUSTOMER SATISFACTION: We are dedicated to satisfying our customers / subscribers. We are committed to listening to their requests and understanding their expectations. We strive to exceed their expectations in service and quality delivery.
INTEGRITY: We act with Integrity in all we do. We are each personally accountable for the highest standards of behavior, including honesty and fairness in all aspects of our work. We act sensitively with the highest standards of integrity and social responsibility. We fulfill our commitments as responsible citizens and employees.
LEADERSHIP: We provide Leadership as a company and as individuals by effectively applying superior initiative, advanced technology, innovative approach and sound business management to acheive our business goals. Ours is a firm of leaders who want the freedom to do what they think is right.